2nd Half
Coady (o.g.)

78'

Jesus

Agüero

76'

Sané

Gündogan

74'

Moutinho

Gibbs-White

72'

Silva

De Bruyne

62'

Jota

Saïss

59'
1/2 Time

Jiménez

Traoré

45'
1st Half
Jesus (P)

39'

Boly

19'

Fernandinho

14'

Jesus

10'
avant-match
LIVE
Manchester City - Wolverhampton Wanderers
Premier League - 15 January 2019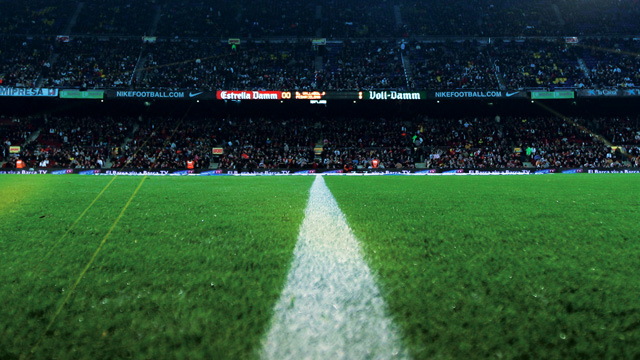 Premier League – Follow the Football match between Manchester City and Wolverhampton Wanderers live with Eurosport. The match starts at 07:00 on 15 January 2019. Our live coverage lets you follow all the key moments as they happen.
Who will come out on top in the battle of the managers Josep Guardiola or Nuno? Find out by following our live matchcast.

Have your say by voting on who will win between Manchester City and Wolverhampton Wanderers? Enjoy some pre-match reading with related articles about these two Enjoy some pre-match reading with related articles about these two Football teams.
Head-to-head: see historical stats and visit our detailed profiles for Manchester City vs Wolverhampton Wanderers. Get all the latest on Football: fixtures, results and tables.
Tickets: Barclays Premier League official site
Thanks for your company - goodnight.
So City narrow the gap between them and Liverpool back to four points. Wolves will feel aggrieved at Boly's red card but relieved they escaped a more serious thrashing.
Full-time: Manchester City 3-0 Wolverhampton Wanderers
De Bruyne mugs Gibbs-White and finds Sterling, who plays a reverse-pass for Gundogan. It's unclear whether the backheel that follows is a return or a shot, but whichever it is, Patricio collects.
There'll be three added minutes.
Neves hits the first man - Walker - and he clears.
Traore gets on a run but, surrounded by defenders, slides into a shot which deflects off Stones and behind for Wolves' first corner of the match. City have had 12.
De bruyne turns up down the left and drives a low cross that Bennett gets away.
Ederson comes out to reach a through ball ahead of Neves and, close to halfway decides to join in the play, knocking passes back and forth with Fernandinho. The crowd are pleased.
City's third goal was an own-goal, apparently. Fair enough.
Wolves have done a pretty good job this half - they've kept their shape and not panicked, even if City dropping their intensity is the main reason it's only 3-0.
Danilo really does fancy himself as a midfielder, turning up outside the D to slice a shot somewhere towards Gorton.
City are looking for more and win a corner down the left, which is cleared as far as Fernandinho, mooching about the edge of the box. He clouts a shot the flies off over the bar.
GOAL! Manchester City 3-0 Wolves (Coady own goal) The corner, from the left, goes short and De Bruyne has plenty of time to step inside and measure a brute of a cross - one of those for which the keeper can't commit lest someone get a touch, but might end up in the far side-netting. So Coady gets a touch, and it ends up in the far side-netting anyway.
Sterling's ball into the box is nudged away to Gundogan, and he pikes a clever pass between two defenders for De Bruyne ... who smacks a low shot at the near post, which Patricio shovels behind.
Guardiola fancies more goals. He brings on Aguero for Jesus, who gets a pair of hugs and some intense words as he departs.
Off goes Sane, on comes Gundogan. Sterling goes to the left, Bernardo to the right.
Wolves give Moutinho a rest, introducing the 19-year-old Morgan Gibbs-White.
Walker drives low and wide from 25 yards.
City are knocking at the door again, but in fairly low-key style. Fair enough, they're 2-0 up, playing 10 men.
Nice from Sane, dancing towards the box before sliding a pass between defenders to meet Sterling's diagonal run from out to in. But Patricio is out quickly to block his poke.
Bernardo glides down the left and dinks in a cross that Jesus flicks on. The ball bounces into the oath of De Bruyne, advancing towards the edge of the box, and he absolutely lamps a drive that flies wide. He caught that lovely, but a more restrained shot and that was 3-0.
De Bruyne is starting to get on the ball arcing in what looks like a dangerous cross, but which actually ends up in Patricio's midriff.
Nice from Sterling, knocking back to De Bruyne and spinning in behind. Sure as you like, the return arrives, and the ensuing low cross is knocked behind for a corner which comes to nothing.
Fernandinho lifts another one into the box and this time Bennett heads away.
At some point City are going to score again, but they're not going mad forcing the issue.
Off goes David Silva; on comes Kevin de Bruyne.
It's pretty dull at the moment. City probe outside the Wolves box, but without much pace until they lose the ball, Fernandinho recovers it, and scoops a pass over the top that's just too strong for Sane.
Jota, who's recovering from a hamstring situation, is replaced by Saiss.
City have lost a bit of their intensity. I don't think it'll be long before we see De Bruyne and perhaps Mahrez.
Traorr again appears down the right and beats Bernardo, but Danilo manages to barge him over the goalline.
Lovely from City, Silva square to Jesus, who picks a lovely pass between centre-back and wing-back for Sane, whose shot is saved - but he went too early and was offside anyway.
Traore barrels towards the line and cuts back low, but Walker is in before Jota and suddenly City are countering. Sterling beats one, then runs into trouble.
This is very funny. Bernardo scoops a pass into Jesus, takes the return, and cuts back for Sane on the other side of the box. He has ages to compose and get his body-shape sorted, only to totally fox himself with the need to use his right foot, managing to dribble a shot about two yards.
Meanwhile, Kevin de Bruyne warms up on the touchline.
In commentary, Bill Leslie reckons Wolves need to take any chance which comes their way. Great stuff.
Adama Traore is indeed on, for Jimenez. He's proper got his pump on, with his sleeves tight and short like summat outta Geordie Shore.
City are going to win, and will probably score two or three more in the process. That's the contest, basically: how evil can they make this for Wolves, how little can Wolves get away with suffering.
Half-time: Manchester City 2-0 Wolves
City win another corner to end the half, which Doherty heads away. It comes straight back, and Bennett heads Sterling's cross away.
I wonder if Wolves will bring Traore on at half-time so they've got an out-ball and some pace on the counter. At the moment, every time the ball dribbles oout of their box, it comes straight back.
There'll be three added minutes.
The game is basically taking place in the Wolves penalty box. Sane crosses from the left, big Raheem Sterling outjumps the Wolves defence, and heads straight at Patricio.
What would Wolves shake on now? Four, probably five.
If Wolves had taken that chance just a few minutes ago ... they'd have lost 5-1 not 5-0.
GOAL! Manchester City 2-0 Wolves (Jesus pen) Jesus stutters, opens his body, and rolls towards the bottom right as Patricio dives the other way. This is another kicking if CAity can be arsed.
PENALTY TO CITY! Give and go between Sterling and Silva - this time, Sterling is on the left. Bennett slides in from the wrong side, with no chance of getting the ball, and there you go.
Hello! Wolves have a counter! A nondescript passage in centrefield sees Jimenez bundle Laporte off it and he advances then feeds Jonny, inside the box on the left. He should shoot but instead gets wide, looking to thread a pass into the path of Jota. But there's too much on it, and the chance goes. Poor from Jonny, but good from Wolves to get three men forward.
Sterling goes for a wander infield, finds the ball, then finds Sane down the left. He wins a corner which goes short, only for Silva to overhit the return. Seriously!
City knock it about, so back to purple rinses, I do much prefer David Silva with hair. He's a hair-having kind of bloke.
City win consecutive corners, and after the second Sane has a drive from outside the box, which Bennett blocks away.
Has David Silva had a purple rinse?
The more I see this, the less a red i think it is.
Jesus receives treatment and appears to be fine.
Oh no. City screech through another attack, cross, and Jesus flies at it, misses, and clatters himself against the post.
Boly will miss Leicester, West Ham, and the next round of the Cup. I suppose if you're trying to stop tackles that hurt people, you can't allow those, but on the other hand they're the price you pay for an intense contact sport.
Anyway, Wolves are in all sorts now. They'd probably shake hands on 3-0 right now.
In commentary, Andy Hinchcliffe thinks it was a red without question, but given how cleanly the ball was won, I'd have left it. The problem, perhaps, was that it was either a red or nothing.
RED CARD BOLY! Bernardo wriggles past a challenge out on the right, then Boly scythes into a challenge, turning his body so that his side is parallel to the ground. He makes decent contact with ball and then gets a bit of man, but after taking his time, Craig Pawlson shows him a red card. I can see why, because it was a dangerous one, but om the other hand, Boly calculated he'd get there first and did. Harsh, I'd say.
City are moving the ball very quickly - they've had 78% possession. Wolves are offering nothing in attack, and a second goal will soon be with us.
Danilo finds Silva but though he's just outside the box, there appears no imminent danger. But then he absolutely leathers a shot with no backlift that clips Coady's shoulder and flies behind. The corner comes to nothing.
Neves floats the free-kick directly into Ederson's arms and City break, but Jonny does well to usher Sane behind.
Wolves look to break Jota attacking the space behind Fernandinho, who slides in and confiscates his legs. Booking.
Wolves will be having a think about things now. Do they accept defeat, or risk a hiding? That said, City led against Palace and Leicester...
GOAL! Manchester City 1-0 Wolves (Jesus) Ha! A luscious pass from Laporte, who's left of the centre-circle, absolutely rinses Doherty, taking him out of the game while Sane hares into the space between him and Bennett. A low cross, a slide from Jesus, and that's a very fine goal.
Wolves will be satisfied with their start - City haven't got going yet.
Sterling goes down the line and lifts in a cross - you don't that too often - and Bennett heads back out to him. This time, City build the play until Danilo, 30 yards out, wafts a piece ay nonsense wide and then some.
The Wolves fans are booming out "We've Got Neves", an original ditty they nicked of Arsenal, who nicked it off West Ham, who semi-nicked it of Man United. Sane has a shot charged down at source.
City move through midfield, but Neves slides in to intercept Walker's hard, low pass into Silva. Housekeeping: David shall be "Silva" and Bernardo shall be "Bernardo".
Wolves win a throw halfway inside the City half, and Doherty takes ages over it. They win another further down the line and this time he takes ages over not taking it, dropping it for Bennett. It's hurled long and winds up behind for a goalkick.
It's been a relatively quiet start, but City are trying to push the pace. They've scored 10 first 15-minute goals this season, four more than Spurs who are next in the list.
There are a lot of empty seats in the Etihad tonight, which tells you that tickets are too expensive. Clubs should be fined for spaces not taken, and made to take tickets around local schools, or to give them away for nowt on the night of the game to kids.
Handshakes. Choking up, here.
The players are tunnel-clubbed. As it were.
Toure reckons Sane will be "the best of the best" one day. I'm not so sure about that, though I think he's good now and will be even better.
This is playing in the ground.
Guardiola says Jesus is confident, but Aguero has been ill. He doesn't relate much else of note, but acknowledges that Wolves are a decent outfit.
I wonder how Wolves plan to score tonight - with two men in the box, they might try some crosses, or they might look to play into one of them and go from there with runners bombing on. I can see either causing City difficulty.
Weird to think football existed for more than a century without this essential part of the matchday experience.
Toure thinks the pass Pogba played for Rashford yesterday was easy for a player of his quality. Well yes...
As I mentioned earlier, though, Jota and Jimenez can gives Laporte and Stones plenty about which to think. The problem is that City do what Wolves do - midfield ball-circulation - better, and have two wingers for when the central area is blocked.
I'm finding it hard to see a way for Wolves tonight. Before the Liverpool game, Pep Guardiola laid it on the line: he told his players they needed to win to keep the title race alive. Because they did - and because they did it in a battle, responding to being pegged back, they'll feel that they can do anything. Wolves can hurt them, but will probably have to score three to get a draw.
Yaya Toure is in the Sky Sports studio, but no revelations yet.
So what's City's best team now? Obviously De Bruyne is in it, but then which Silva misses out? Bernardo has been excellent this season, but David is essential. And who plays on the wing, Sane or Mahrez?
NES - I hope that's his nickname - says his players are excited for the game. He thinks his players have to be the basic - be organised.
What a player. If we're being hyper-critical, missing definitive performances in Europe, but one of the best we've seen in England in the Premier League era, and before.
Tell you what, being a football manager is hard. I've no idea how they handle the elation, never mind the desolation, never mind the responsibility.
"I know the term 'mutual consent' is often a byword for the manager being sacked in professional football, but this is a truly joint decision.
David has a real, genuine love for this Club and, like me, his foremost concern in our talks has been to establish what is best for Huddersfield Town.
I cannot thank David enough for what he has achieved. Along with his family, he will always be a friend to me and Huddersfield Town."
Both he and Wagner sound like sound blokes.
More on Wagner from Dean Hoyle, Hudds chairman:
"I had no intention of sacking David this season. Subsequently David – being the great man he is – came to us and made it clear that he needs a break from the rigours of football management.
We discussed making that change immediately, but he also made it clear that he would give his all for the rest of this season before departing in the summer if we preferred.
After a long discussion we all felt that David staying at the club until the end of the season was best, but we've kept discussions open and we all now feel that the time is right to part ways."
Wolves make two changes from their Cup win against Liverpool - Rui Patricio is back in net, and Doherty comes in for Vinagre, which means Jonny moves from right to left wing-back. They're playing 3-5-2, which is a decent way to take on City in some aspects - you don't lose the midfield numbers game, and you've two strikers with which to mither what's still a sketchy defence. But, on the other hand, expect to be rinsed out wide.
Ah - Aguero has been ill.
I'm surprised to hear that - I assumed that if he took them down, they'd be fighting to hang onto him because he'd get another job. I suppose I can why a decision has been made - Hudds are going down - but, on the other hand, I'm far from sure any manager has enough to keep them up.
Oh! David Wagner has left Huddersfield, by mutual consent!
So, for City, Walker is back after a tactical adjustment against Liverpool saw him sit at the side. De Brune isn't fit, and Jesus' recent form earns him a start ahead of Aguero. Though I imagine if this was a game against even better opposition, the reverse would be so. De Bruyne, apparently naused by his substitution against Burton, is on the bench.
This is an absolutely huge game: City can't afford to drop points - they can't until Liverpool do and even then, really they need to take advantage, not mitigate - and Wolves won't roll over for them. The led City last time the teams met, but, on the other hand, will be hearing the Jaws music that tells everyone City are back to their best.
Decent number of syllables there, eh?
Evening all, and welcome to Manchester City v Wolverhampton Wanderers!