avant-match
LIVE
FC Bayern Munich - Manchester United
Friendly match - 6 August 2018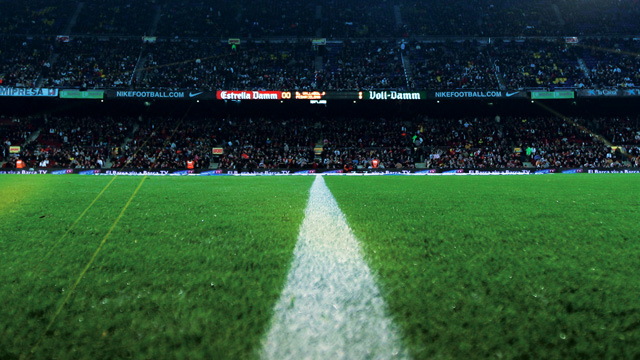 Clubs friendlies – Follow the Football match between FC Bayern Munich and Manchester United live with Eurosport. The match starts at 04:15 on 6 August 2018. Our live coverage lets you follow all the key moments as they happen.
Who will come out on top in the battle of the managers Niko Kovac or Ole Gunnar Solskjær? Find out by following our live matchcast.

Have your say by voting on who will win between FC Bayern Munich and Manchester United? Enjoy some pre-match reading with related articles about these two Enjoy some pre-match reading with related articles about these two Football teams.
Head-to-head: see historical stats and visit our detailed profiles for FC Bayern Munich vs Manchester United. Get all the latest on Football: fixtures, results and tables.

So there we go - the real gear start on Friday! Join us for that!
Bayern were decent; United were lucky to get 0.
Full-time: Bayern Munich 0-0 Manchester United
This the bit where United score twice from corners.
Lovely from Bayern, Coman clipping over the top for Robben, in generations, to volley home. Off he races to leap and prance, in a friendly, only to discover that he was offside - which he probably was, just. It was close.
Bayern knock it around and United let them.
Oh, by the way, Garner is on for Herrera.
Rafinha gets down the right, steadies himself, and taps a low cross to Goretzka and Jones dives aimlessly; in front of goal, he completely misses the ball.
Lovely from Coman, teasing his way past Fosu-Mensah and turning back a cross which Goretzka smacks, on the half-turn, high into the side-netting. Decent effort.
Chong wins a corner, booted up in the air looking for McTominay. There's a brief bundle for the ball, and then Bayern get it clear.
Periera flicks a nice ball into Fred, who bursts over halfway and is immediately fouled. That might be United's best moment of the second half.
I know it's only a friendly, but it's really impossible to state how rotten United have been tonight. No pace, no ideas, no intensity, no nothing. Pathetic.
Bayern get it into Lewandowski, who rolls with his studs to turn, and slides into a shot which flies over the bar. Smalling slides in to challenge several seconds later.
United have accomplished a quite phenomenal amount of nothing in this game. They may as well have gone for a run.
Rudy replaces Kimmich and we get underway again.
A desperate Boateng is late on the jinking McTominay, and is booked.
United have no idea what they're doing, but might now be arranged in a back three, with McTominay in behind Sanchez.
McTominay is running around.
Off come Mata, Rashford and Darmian; on come McTominay, Jones and Fosu-Mensah.
This'll sort it! McTominay, Jones and Fosu-Mensah are about to come on.
Fred slices a shot wide from 20 yards. That's probably the closest United have come so far.
Changed for Bayern: off go Thiago and Gnabry; on comes Rafinha and someone else.
GOAL! Bayern Munich 1-0 Manchester United (Martinez) Bayern win a corner down the left, which beats Rashford at the near post - who probably mistimes his jump. No one is with Martinez either, and he heads down and across De Gea, into the corner.
Robben goes down the right and digs out a decent cross, but Darmian does enough to see Gnabry away.
These lads are trying so hard they'll do themselves a mischief.
Unirted are sitting deep. To what end, I'm unsure.
Smalling and Lewandowski compete under a high ball and Lewandowski claims a foul, not given; he has to make do with a corner, which skews off Goretzka's head and wide.
Shaw darts down the left and exchanges passes with Rashford to get into the box! I know! But rather than swivel into a shot with his right foot as he cuts across it, he pokes towards no one, and Bayern clear.
Smalling replaces Bailly.
It didn't look like there was much in that, and Bailly comes to the side to recuperate, but looks like to return in a moment or two.
Bailly chucks himself into a challenge with Gnabry and stays down for treatment.
Gnabry pegs down the left but runs out energy when he reaches a shooting position, allowing De Gea to save.
Off we go again. Bayern have brought on Lewandowski for Muller, Goretzka for Ribery and Boateng for Hummels.
David may reckons Lewandowski is a good player. Stay tuned for more insights.
Bayern have been much the better team - "it's not been great has it," says Paddy Redtints when he thinks he's off-mic. And he's right - United are far too deep, and unable to pass through midfield because they've no midfield.
Half-time: Bayern Munich 0-0 Manchester United
My stream jumps and I lose two minutes. I feel like I'm in a film. It's still 0-0, and there'll be one further minute.
Robben's cross from the right is left by Gnabry for Ribery, but running away from goal, when he turns towards it to shoot, he loses balance and manages to block his own effort.
Good interception from Pereira, who slides forward for Sanchez immediately. He doers his best to charge at Bayern, but with no support is easily eased out of things.
Sule finds himself outside the United box, so shoots ... and deflections off Herrera then Bailly make it a slightly tricky save for De Gea, but he manages.
Nice from United - for maybe the first time - Fred and pals knocking it about before Shaw slides forward for Mata. He does his best to burst onto it, but it levered off it by Hummels. He wants a foul, but is just soft.
Perhaps Fred isn't fit yet, but United really should be doing better in midfield - Herrera and Pereira have played plenty of minutes the last few weeks. Bayern play another ball into the United box and various players run over it, but eventually Bailly gets a block in which ultimately earns a goalkick.
I'm going to level with you: this is rubbish.
On we go again. United need to get in amongst Bayern, because sitting back, they're not getting the ball into dangerous enough areas to score.
Bayern progress down the right and Muller is given all sorts of time to curl a gentle low cross in for Robben who, under a bit of pressure from Herrera, can't quite get the touch that it needs.
There's not much going on here, but what there is going on is going on without Juan Mata.
Robben makes space down the right and tries a low cross, which Lindelof sticks behind. The corner results in a further corner, which comes to nothing.
Lindelof brings it out of defence and tries a ball with the outside of his boot for Rashford. It doesn't work out, but it's the thought that counts.
Crerand is talking about how intelligent a player Pereira is, which is why he's able to play deep in midfield, not just as a number 10. The challenge for him is to get more involved in things, rather than just be good on the ball, because he has a lot of ability once it finds him - that just needs to happen more often.
Thiago flicks inside to Gnabry, who drives low and hard at the near post, but De Gea gets down to it easily enough.
Gnabry takes advantage of a gap in United's midfield to drive through it, headed for Lindelof, who does really well to see him away, shoulder to shoulder.
And then he outstrengths him on the by-line, shoving him over it as the ball follows.
Good ball in from Alaba, but Bailly is in a good position and sorts his feet out well to volley clear.
United are sitting off Bayern in possession, when they might do better to get into them.
Darmian into Rashford, who spins and looks to attack the space in behind. But he allows the defender to get a touch, and ball runs into touch. Good idea, but.
On reflection, I think they may have gone earlier in the summer, but Darmian has got shot of the ridiculous bumfluff sideboards. Perhaps the effect will be Samson in reverse.
Nice from United, Fred feeding Mata who sticks one in behind for Rashford, out on the right. He crosses low and well enough, but there's no one in the box. Still, it's United's first attack in a while and they enjoy some possession in midfield until Herrera tries a backflick with Martinez up his arse and is duly ploughed through.
Sanchez weaves in midfield, pursued by Kimmich, and accidentally imparts elbow to coupon. There's a pause while he sees respite care.
United are struggling in midfield at the moment.
"You never know which way he's gonna go, Robben."
In these weird times, that is literally the only thing in the whole world that you do know.
Lovely from Bayern, Robben darting down the right and feeding Kimmich ahead of him. He cuts back, Gnabry steps over, and Thiago rams a shot which De Geam, unsighted, does well to shove away.
Bailly again shows his wheels, seeing off Gnabry in a chase. He's not played that many games for a player of his age, so needs work and needs to stay fit, but he has a lot of talent.
Unusually, Mourhino is on the touchline shouting orders. Perhaps he's going to take an interest this seasons.
Gnabry is playing through the middle for Bayern, with Muller in midfield.
A bal in behind Darmian sees Robery skate by. But over comes Bailly to out-strength him and take the goalkick.
For now at least, it's Rashford through the middle, and he's very close to a cross from Mata which followed a mini-sruge from Fred. He is everything United needed in midfield - the question is whether he's good enough because his qualities - fast, clever, forward early passing through the lines and strength on and running with the ball - are ideal.
When is a friendly not a friendly?
When it's a "prestige friendly".
Ah! After missing the US tour, Paddy Crerand, also known as Paddy Redtints, is back in co-commentary. All is well with the world.
Bets Rbery and/or Gnabry are worried about facing Matteo Darmian.
Spoken like a true emcee.
I wonder who'll play through the middle for United tonight: Sanchez or Rashford. Mourinho doesn't really fancy Rashford there, what with him not being a lump, but Sanchez needs licence to drift, which you don't get if you're the focal point. To get the best out of this squad, United should play a diamond, and against less good teams at home should always look to field two strikers. Who would defenders rather mark: Lukaku, or Lukaku and Rashford?
Oh, and for people into such things, Marcus Rashford has nabbed himself the number 10 shirt.
Alexis Sanchez will captain United tonight. I'm not certain what leadership skills he's shown, but given Antonio Valencia is the man in permanent possession, it's fair to say that such is no prerequisite.
As for United, Lindelof makes his first start of pre-season, and for I think the first time ever, starts alongside Bailly. Those two should've been playing as a pair for months, as it's clear that neither Jones nor Smalling will ever be reliable and with them, there's at least an unknown.
Otherwise, Fred starts again and so does Andreas Pereira, who's taken his chance these last few weeks - with Pogba not yet back and Matic injured, he has a chance to establish himself. Ahead of them, Rashford makes his first appearance, presumably with a view to playing against Leicester on Friday night, while on either side of him, both Mata and in particular Sanchez, have done well of late.
It's really a surprise that Neuer and Muller can find the time to play football, given the thought that must've gone into their appalling comments on Mesut Ozil and racism in football. Luckily, both of them were brilliant in the World Cup, so they are at least criticising from a position of strength.
Bayern have done ok in pre-season, beating PSG, losing to Juve and then losing from 2-0 up to Manchester City. They seem to be playing three wingers tonight - Gnabry, Robben and Ribery - so one of them will be through the middle, either beind, ahead of or alongside Thomas Muller.
This should be excellent: both sides are not only strong, but replete with serious and exciting attackers. On the other hand, it's a friendly, so who knows.
Evening all, and welcome to Bayern Munich v Manchester United!